You're at the old root of Rob Ketcherside's site.
My current writing is at ba-kground.com. Go there.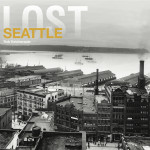 I also wrote a book, did you know?:
Lost Seattle
is a coffee table book of old photos and essays exploring Seattle's history.
Still here?
Head over to this page if
you're looking for my older content like Mixed Signals (walking essays), the history of Burien WA streetcars, the My Way My Love or Mad Capsule Markets fan sites. The Seattle Clock Walk content is the only thing that I revisit and try to keep accurate.